About Brandon
Brandon Kerr began ministering at LCC as the director of The Underground School of Ministry. Brandon was instrumental in the development of the USM since the program's inception in 2007 and felt that the Lord was calling him to a new place in ministry in 2012. In June of 2013 Ps Brandon answered that call and was installed as Youth Pastor of G2:20. He desires to see a generation turn their eyes towards God and devote themselves to Him. Discipling young people and catapulting them to their full potential in Christ is Brandon's passion. Brandon has been married to his wife Charity since March 1, 2014! He currently lives in Omaha, NE with his wife Charity as they enjoy every second they spend serving young people!
---
BRANDON'S MISSION STATEMENT
Empower the potential and anointing in the up and coming generation by creating disciples that have honor, integrity and character; while living a consistent life that produces God honoring memories and spiritual families in which all glory is pointed back to Jesus and the cross.
CREATE DISCIPLES
Matthew 28:19 says, "go and make disciples of all the nations". "Go" not stay, or do nothing, but to "GO"! Brandon want's to disciple people not to just be a person that attends church, but that follows Jesus in everything that they do with Honor, Character and Integrity.
LIVE LOUD
A phrase Brandon coined in his life that very simply means to, "Remain in a place that produces a great amount of something." For Brandon "something" is the vision God has set before him to reach this generation of young people. Brandon wants to be CONSISTENT in producing the things of Christ.
CREATE A FAMILY ATMOSPHERE
Brandon truly believes to be able to minister to this generation you need to understand their great need for a Father. By creating a family atmosphere and raising up spiritual fathers, mothers, big brothers and big sisters Brandon believes this generation can experience a true filling of the void of a father.
POINT PEOPLE TO THE CROSS
The most important thing Brandon knows he can do is help students get to the foot of the cross. Brandon knows this is where real change and transformation happens. This is where hope is started and sustained. Brandon wants to usher in the presence of God and then step back so they can meet with Jesus.
Construction
Brandon grew up with a passion to build things. Because his dad owned and still owns to this day his own successful construction business Brandon has had the opportunity to learn from one of the best in the trades. He has applied his creativity and knowledge of construction to a plethora of applications including branding, church accents and design, stage design, remodeling, stage sets for dramas and so much more! To see some of his work
Click Here
---
My Family
Brandon has been married to his wife, Charity since March 1, 2014! Here are some pics from their life thus far.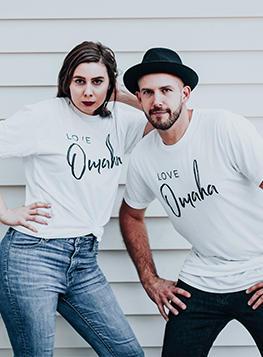 Lookin Classie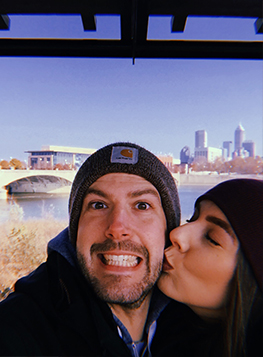 Are you scared?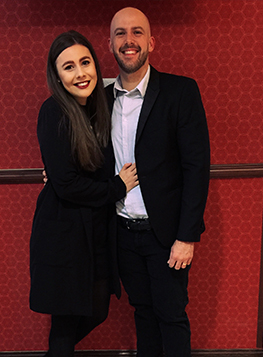 We love Starbucks!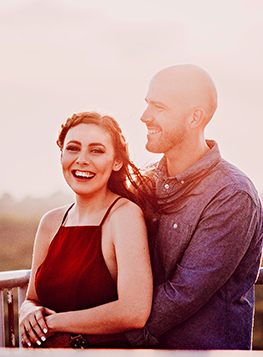 First look at our wedding
How many times Charity has been right.
How many times Brandon has been right.
Message//BASIC
Watch Brandon Preach
Message//THE CLIMB PT 1
Watch Brandon Preach
Message//THE CLIMB PT 2
Watch Brandon Preach
Contact/Booking for Brandon
---